| | | |
| --- | --- | --- |
| Search: | Browse by category: | |
About Keyparc Business client auto startup function
Rating:
Views: 1,952
Votes: 15
Keyparc Business client auto startup function required creating registry entry in
HKEY_CURRENT_USER\Software\Microsoft\Windows\CurrentVersion\Run
If Windows Domain administrator decided to enable "Prevent access to registry editing tools" or "Do not process the legarcy run list" in Group Policy, user can use Windows Task Scheduler to enable Keyparc Business client auto start.
To create a scheduler task on Windows Task Scheduler for Keyarc Business client auto start when logon:
1. Start "Task Scheduler" in "Administrative Tools"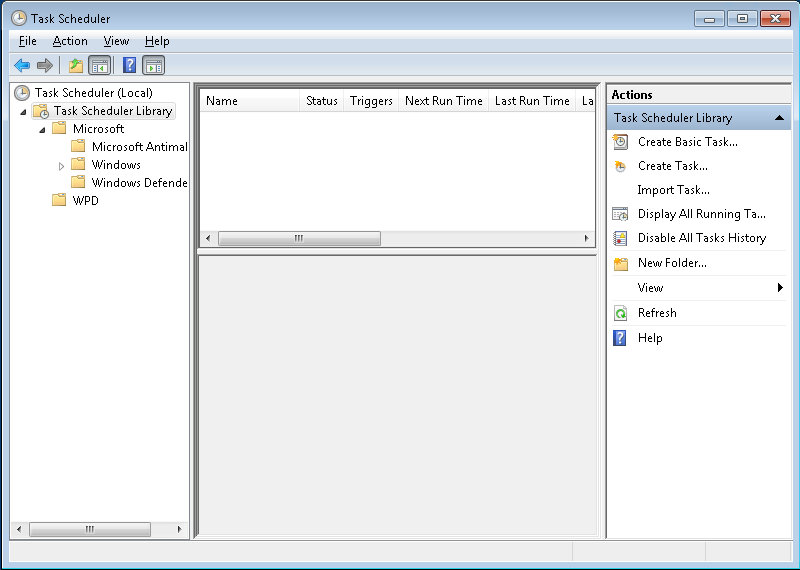 2. "Create a Basic Task" and fill the information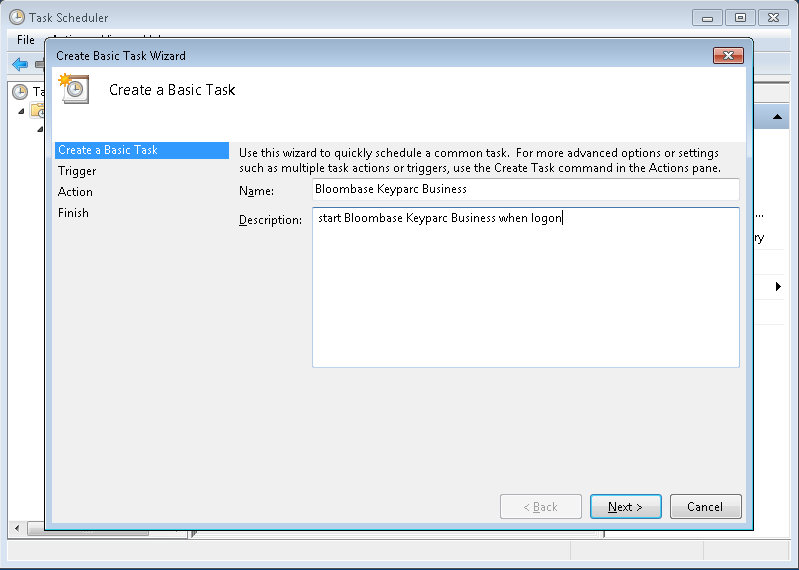 3. Select "When I log on" in "Task Trigger"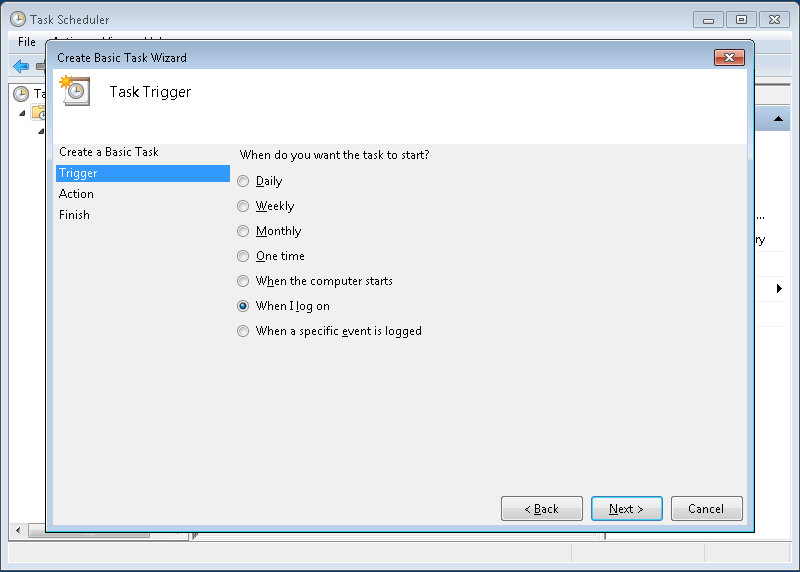 4. Select "Start a program" in "Action"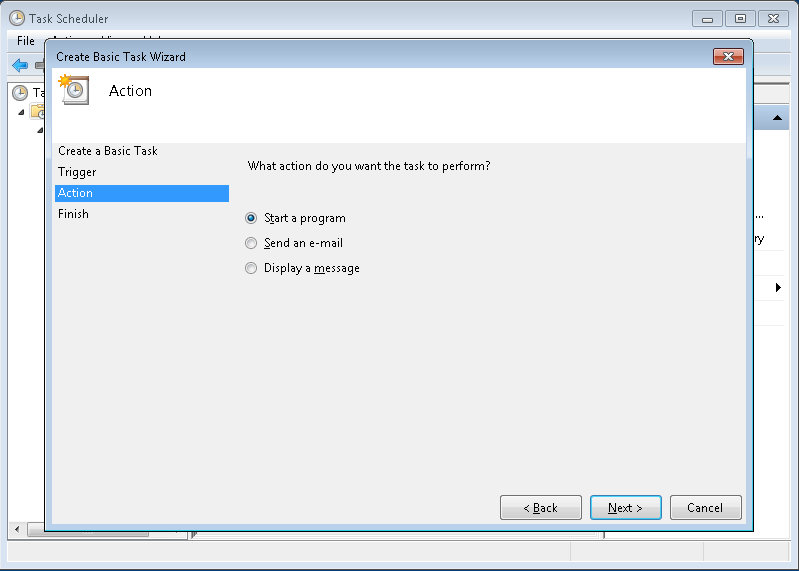 5. Select "KeyparcBusiness.exe" from Program Files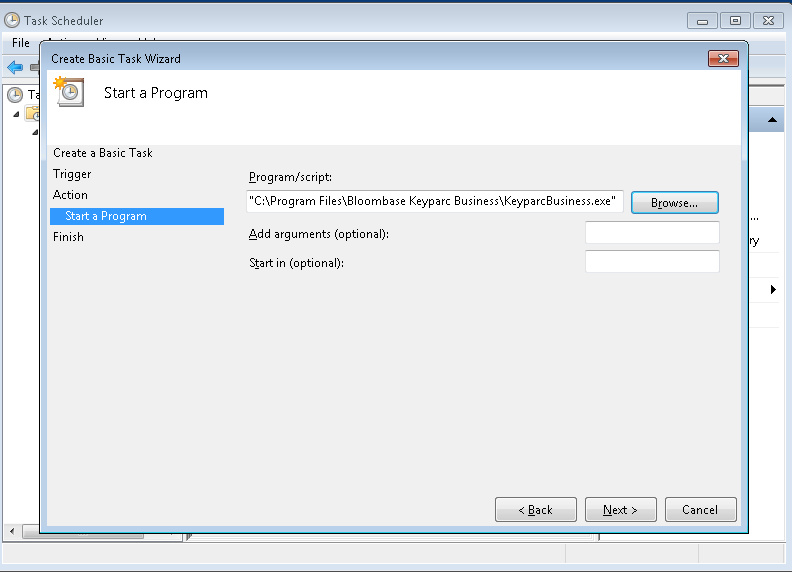 6. Click "Finish" to add the new task